When and where?
Thursday 18 June 2020
On your couch, in your backyard or in your car
Tune in to our Live Broadcast from 7:30pm – 9:30pm AEST below.
Who is dominating the leaderboard in Melbourne?
These CEOs have raised more money
for our city than any other.
See last year's event in action
Read about the experience
of one of our participants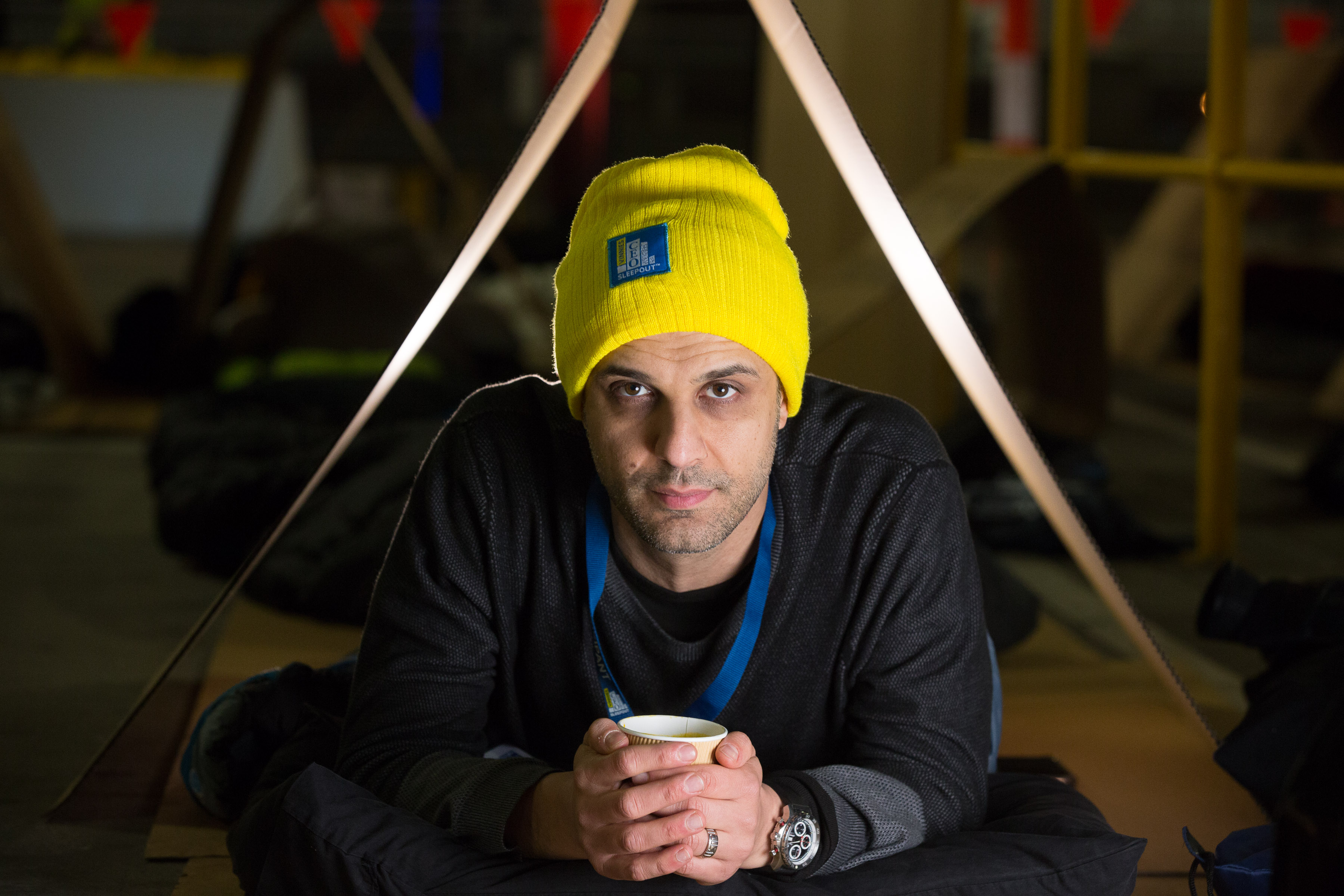 Chris Christofi, CEO, Reventon
"At my first Vinnies CEO Sleepout in 2017, I saw just how passionate everyone was and that it's all about the charity and the giving side, and that's why I wanted to be part of it - and will continue to be part of it. I think Vinnies embodies what being a charity is all about."
Fundraising resources
Want to make the biggest difference you can? Download this promotional material and share it with your networks to boost donations and raise awareness.


Get in touch

Do you have any questions?
Your local event coordinator is happy to help.